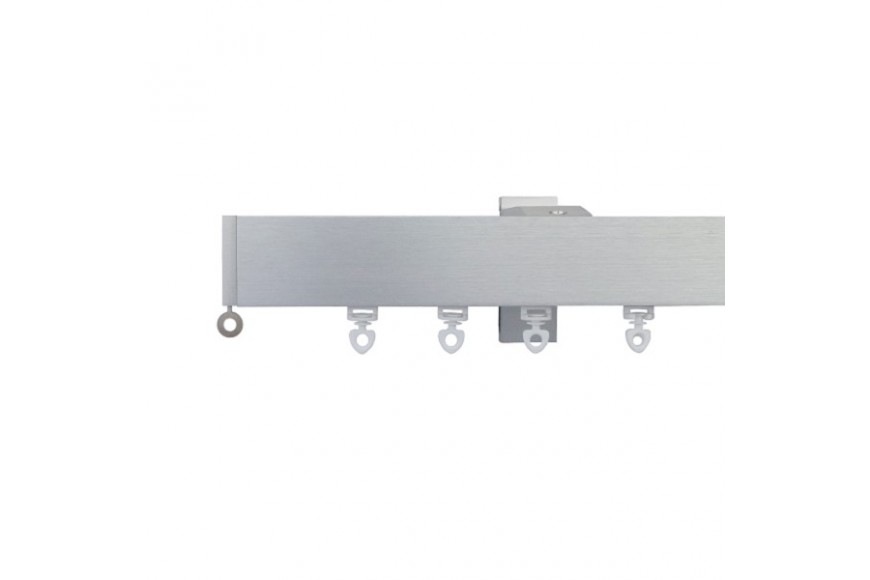 A Unique designed decorative contemporary pole for 
WAVE CURTAIN 

Strong geometric lines with a sophisticated finely brushed textured aluminum finish makes Helsinki a striking and elegant window furnishing solution.
The 18 x 40mm rectangular profile with its bespoke Arlinea developed finish is a patented product solution set to transform window furnishing.
Virtually invisible brackets, a choice of return to wall or selected finial options provide the ultimate in flexibility.
● Poles are in natural, champion, and black anodized finishes. 
● 60 mm and 80 mm fold width gliders options. 
● Ball bearing and low friction plastic glider options.
Be the first one in your market 
for carrying this unique wave curtain ( ripple fold) solution